ONLINE CPA REVIEW!
Accelerate your Certified Public Accountant (CPA) Review via the 1st Ready and Accessible ONLINE CPA REVIEW COURSE in the Philippines.
Take your CPA Review Classes Online – any time, anywhere at your convenience using your laptops, CPUs or Smartphones. You can still enroll in your preferred review centers and as a supplement, you can listen, watch, take exams in this CPA Online Review. You can plan and manage your journey to becoming a CPA at your own pacing. View your progress on each subject's 1) lectures, 2) grades in quizzes 3) pre-boards via your Registered User Account Details.
Enroll NOW to grab the discounted price during our first launch. No additional fees to pay for future videos, lecture handouts, quizzes and pre-boards that will be loaded in each of the subjects for this batch. Complete Lectures, Handouts, Quizzes, and Pre-board Examinations will be available by October 20, 2019.
Enrolled online reviewees may request for hard copies of the handouts and Pre-boards for a fee of Php1,500.00 for Full Review (6 subjects), non-VAT acknowledgement receipt may be requested (mere reimbursment), inclusive of courier fee anywhere in the country. Send us your requests/inquiries through email at lcrc.mmco.elearning@gmail.com / buban.cath@gmail.com or contact us at +639176239640 or +639176263149 from 9am to 5pm.
Tax Compliance Training Program w/ 48 CPD Units (for CPAs and non-CPAs)
Tax Lectures + BIR Forms Preparation Workshops. Contact us at https://mmco.com.ph/ to arrange trainings/workshops and/or meeting. To register: http://bit.ly/2UfuQXf
MM&Co. offers this program to currently working Accounting and Tax Staffs, Management Accounting Graduates/Undergrads, BS Accountancy Graduates/Undergrads, Newly-passed CPAs, and those who want to start their Public Accounting/Tax Practice.
We intend to deploy this program as a means to upgrade/refresh the tax filing works which may be beneficial to the participants because the FIRST DEFENSE to a Tax Investigation is PREVENTION of obvious errors, which equates to Correct Filing of your Taxes On Time. Even if you hire seasoned Tax Agents to assist you in dealing with the BIR, when your reporting and tax filing have obvious errors, it may still result into undesirable consequences. We advise to do your tax filing right the first time.
The program is about Tax Preparation and Compliance lectures and workshops that SIMULATES the TAX RETURNS PREPARATION and COMPLIANCE WORKS performed by our firm for our clients. Names, TINs, addressed, business cases, tax incidents are imitations of actual tax scenarios or events. Strict confidentiality is maintained in all learning materials and presentations. Any resemblance to actual tax scenarios, cases, persons or entities, should be treated as purely coincidental.
Venue: Manaig, Manaig & Co., CPAs (you can find us in WAZE/Googlemaps)
2F MM&Co Bldg. 8000 St. Angela Street, Lakeview, Halang Calamba City Laguna, Philippines
Kindly give us feedback, should you be interested, through our contact details below:
Tel numbers: +639 17626 3149; +639 17500 3920; (049) 523-6031 and (049) 546-6267 and email add of Ms. Cath Buban: buban.cath@gmail.com for further inquiries.
What We Do
"Manaig, Manaig & Co., CPAs (MM&Co.) is a Philippine CPA Accounting and Auditing Firm accredited with BOA, BIR, CDA and SEC – Group C, located at Calamba City, Laguna, Philippines and Pearl Drive, Ortigas Center, Pasig City, Metro Manila.
As a company, we are also engaged in the following related services: External and internal audits, Special audits, Compilation Services, Preparation of Tax Accounting Profile, Tax and Accounting Outsourcing, Setting up of accounting system, Bookkeeping, Financial statement preparations, Reconciliation services, Tax investigation Assistance, Consultation, Agreed-upon procedures, Company and Business Registration, and Due-diligence audit.

Xero Bookkeeping
By using Xero Bookkeeping, you'll work smarter and faster, and change the way you do business.
Xero Health Check-up
Save unnecessary time, money, and reduce the risk of your books being sent to the ER with a Xero Check-up.
Xero Conversion & Setup
Convert to Xero quickly and easily from Quickbooks or other accounting software.
Taxation in the Philippines for Non-residents:
Zero-rated sale of services, 25% and 30% Final Withholding Tax and Advanced Withholding Vat:
CPA Firm in the Philippines that conducts lectures & workshops on Tax Preparation and Tax Compliance
Tax Preparation and Tax Compliance Training Program by MM&Co.
Mastering Expanded Withholding Tax – Clip:
Taxation of Cooperatives: P10M ARUNS, Final Tax, Withholding on Savings & Fixed Deposits, VAT

Taxation in the Philippines: IAET, NOLCO, Dividends vs. Salaries
Taxation on Sale of Condominium Unit, CGT, CWT, DST
WHO WE ARE
MM&Co started in 2003 when both partners who earned meaningful experiences from reputable accounting and auditing firms decided to put up their own general professional partnership to provide services to small and medium sized clients.
The partners' actual and successful experiences, since the inception of the firm, range from providing other value services such us but not limited to: special (fraud) audits, reconciliation services, tax investigation assistance, business evaluations, consultation, agreed-upon procedures, business registrations/company registrations, due-diligence audit, external and internal audit, bookkeeping, financial statement preparations, and setting up of accounting system and manuals.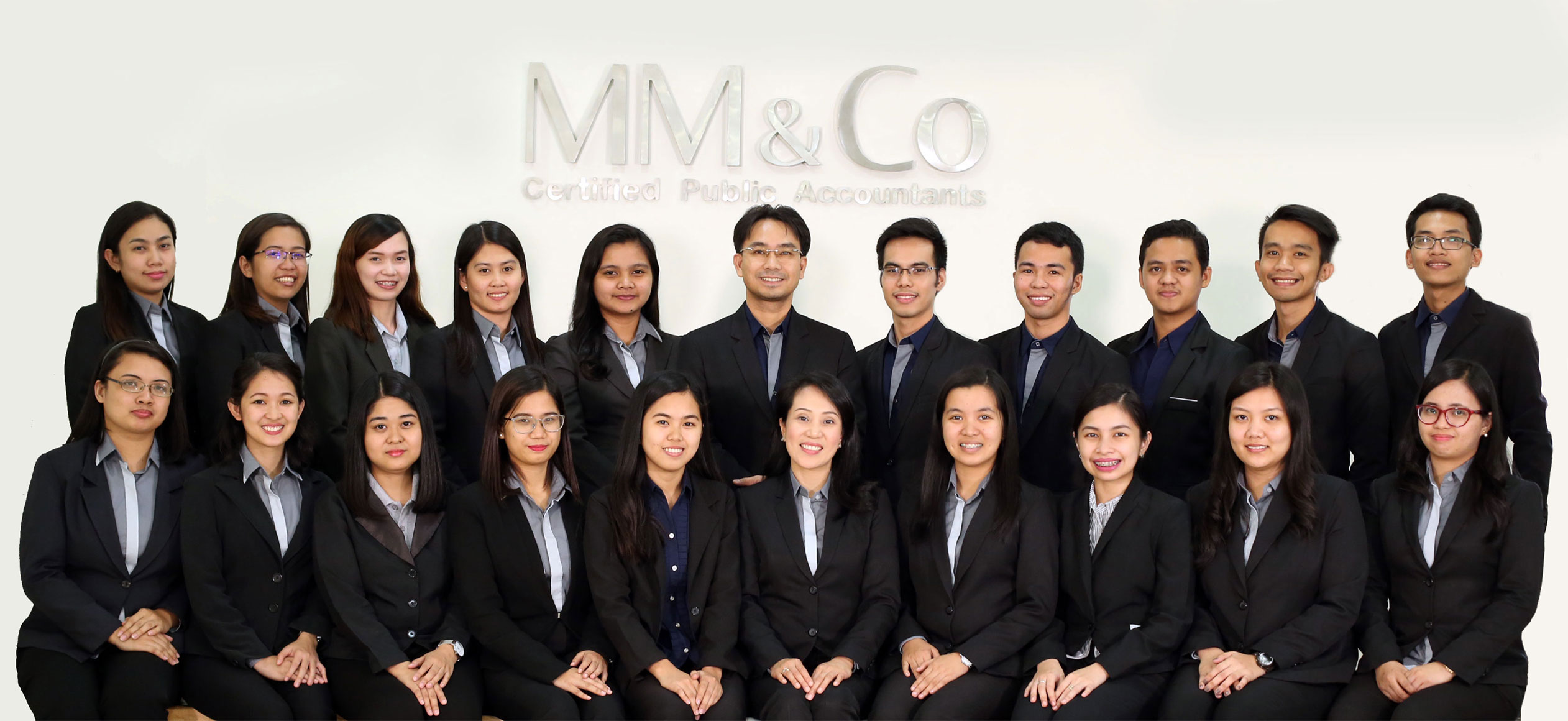 ORGANIZATIONAL STRUCTURE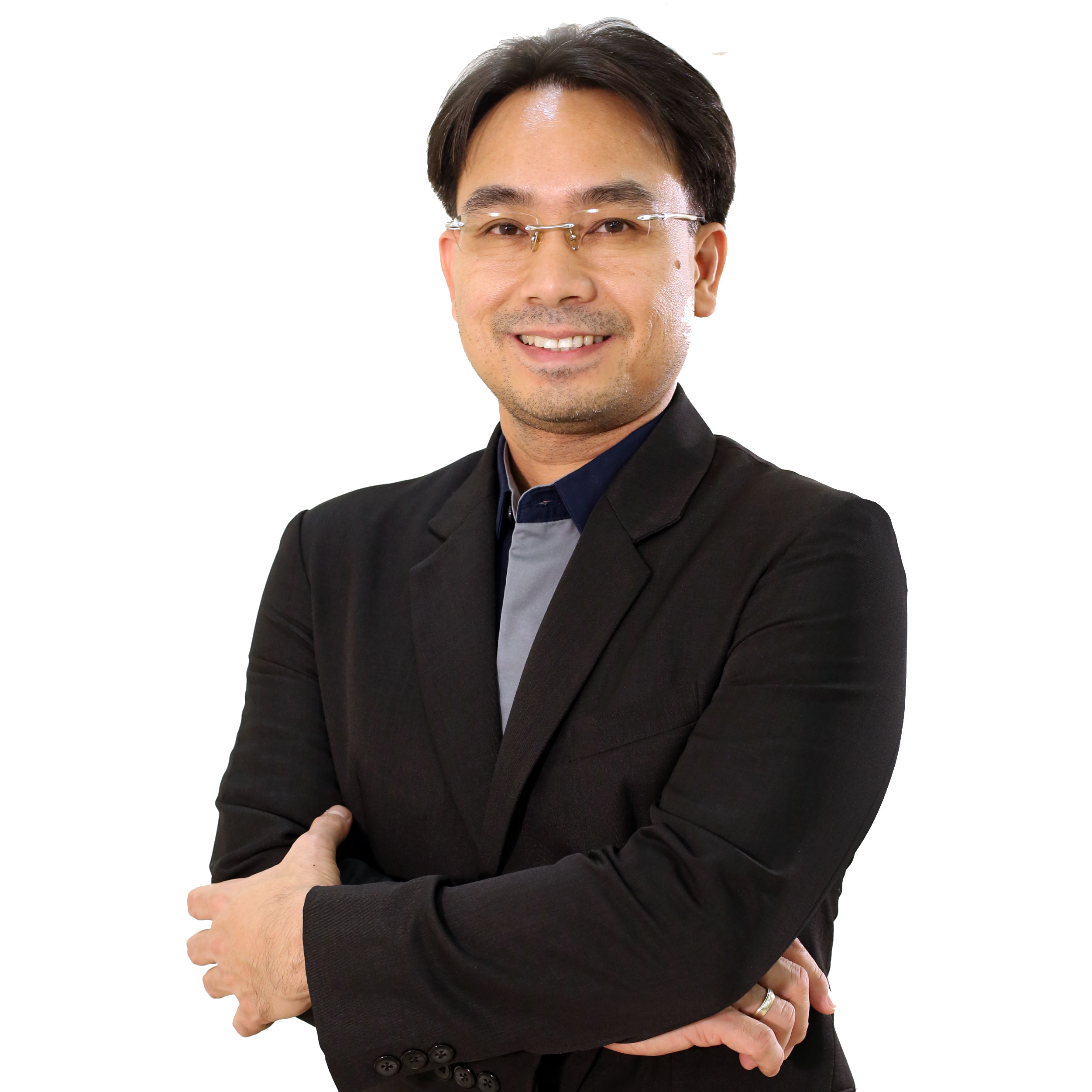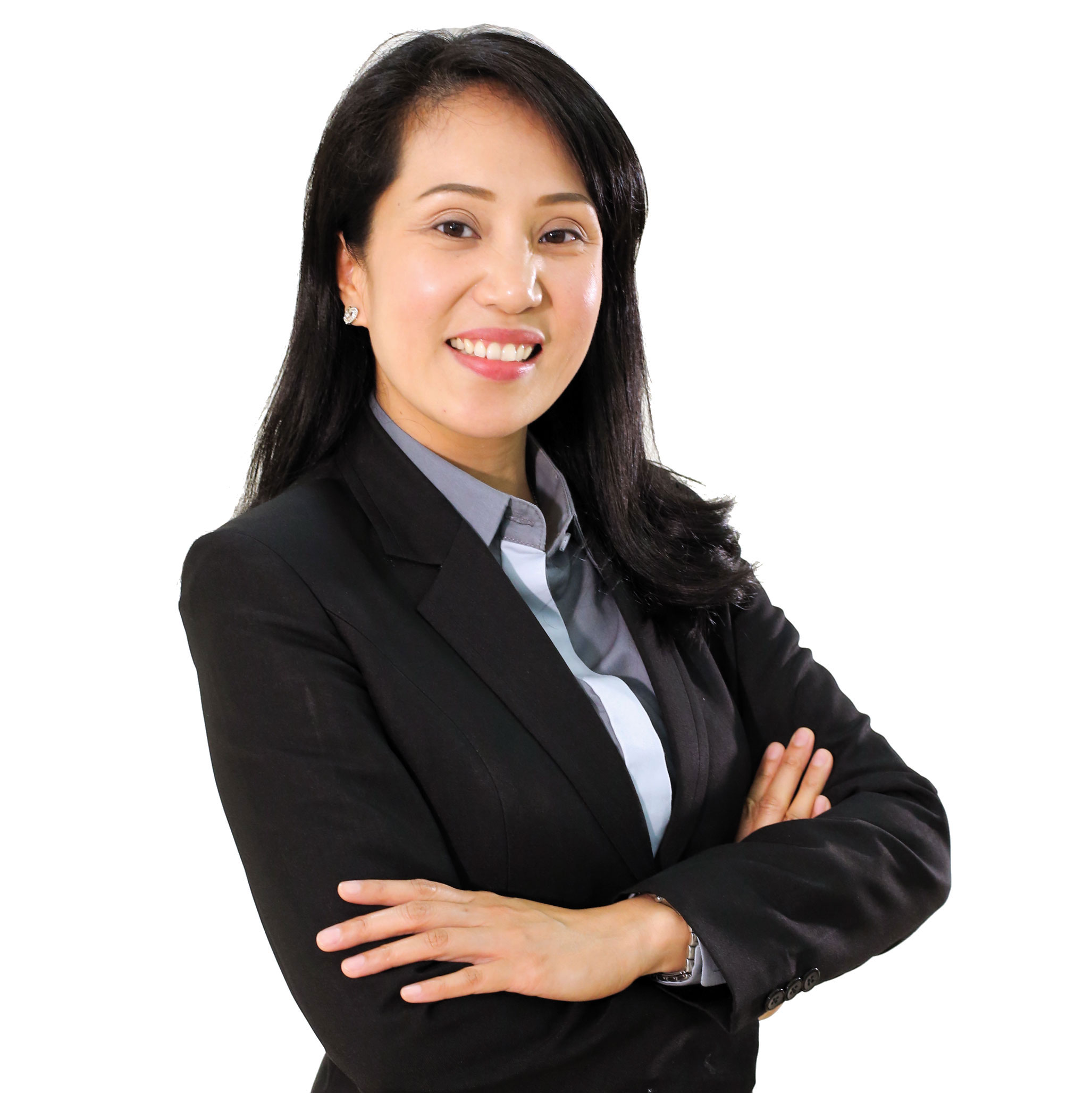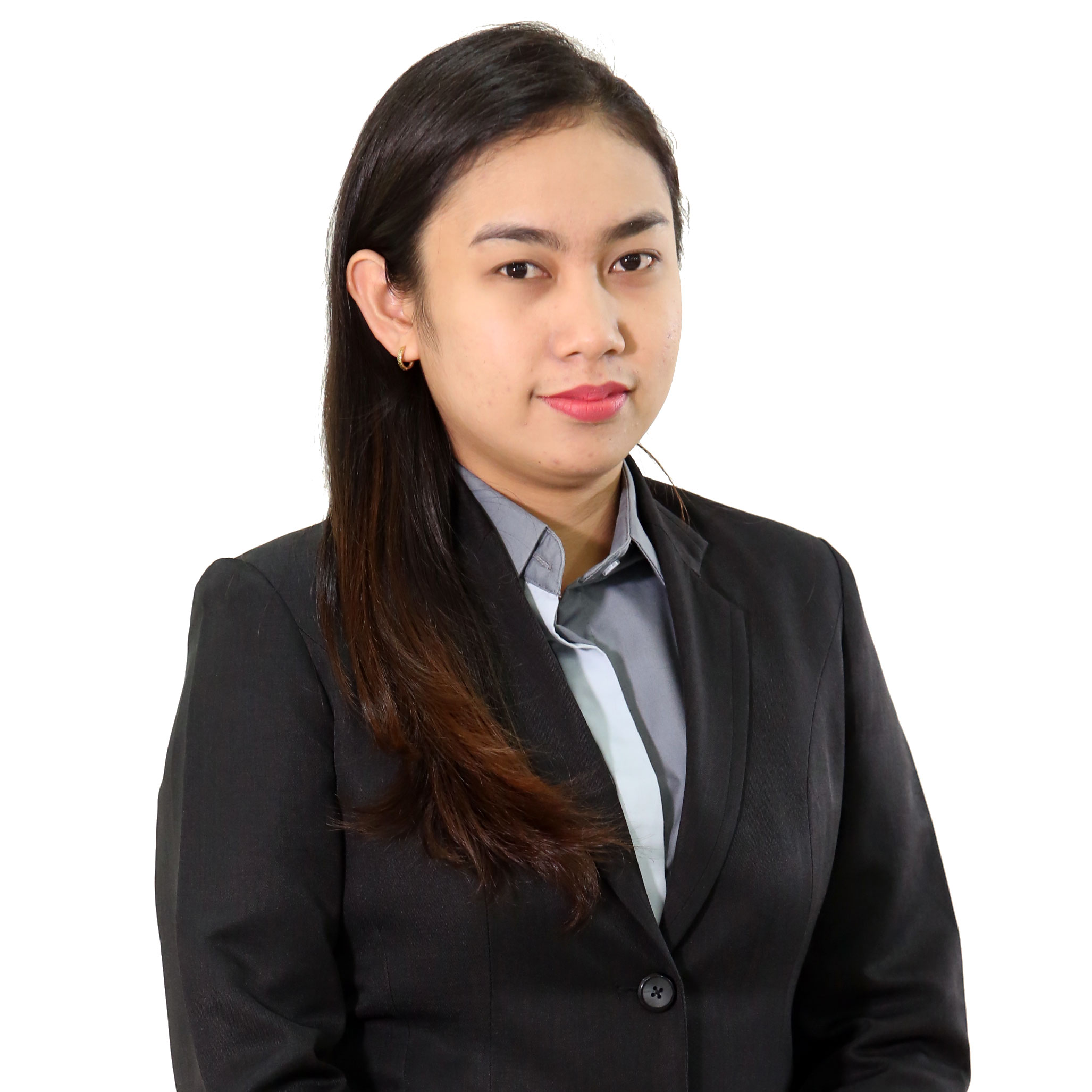 Alpha Nourah Cadiang-Meer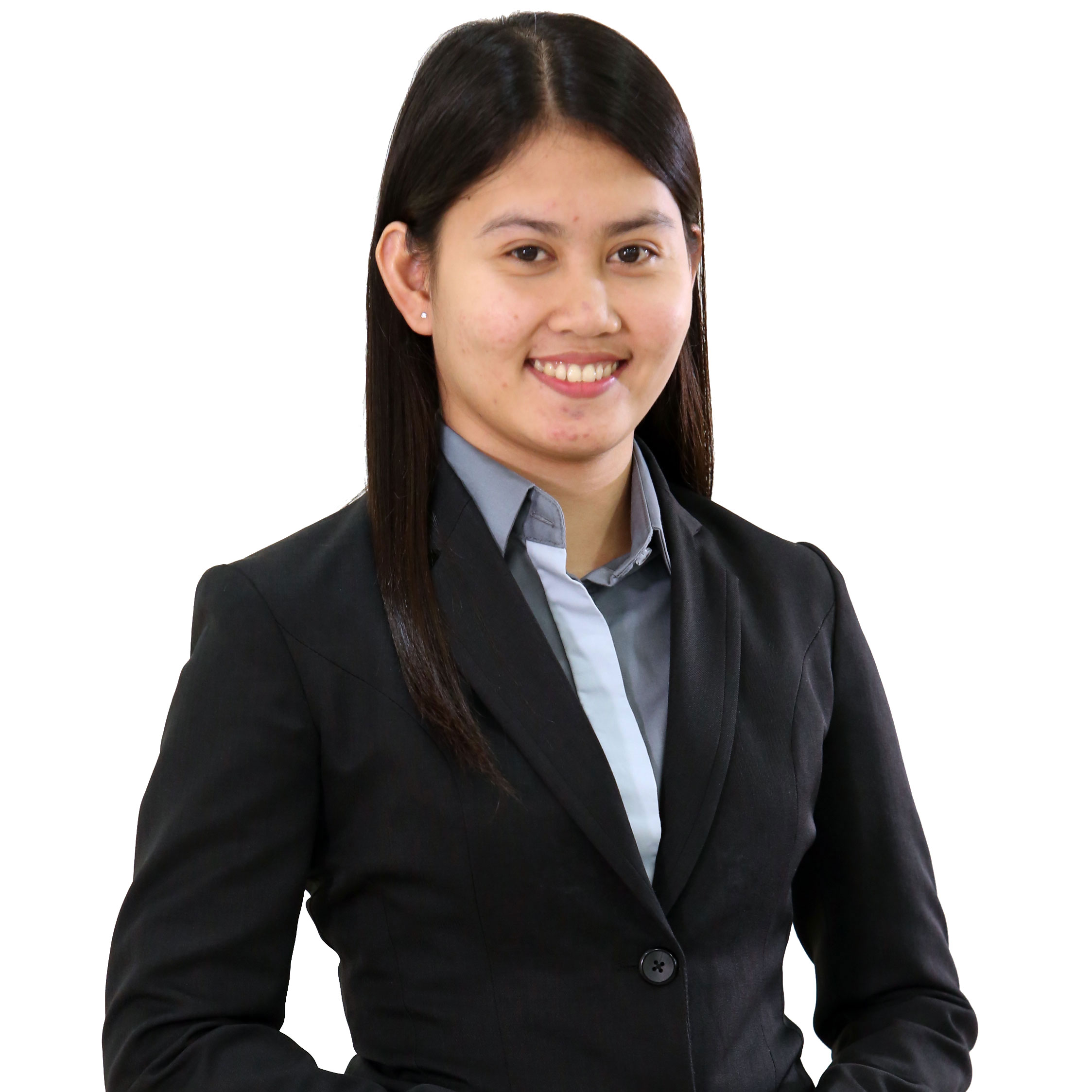 Mary Rose B. Batario-Magnaye
June 20-23, 2019:
IECnet Asia Pacific Regional Meeting at Kuala Lumpur Malaysia
Attended by MM&Co. Partners as members from the Philippines. Looking forward to more collaboration with members of this international association of CPAs.
June 12-14, 2019:
MM&Co. goes to Puerto Galera
April 12, 2019:
MM&Co.and LCRC CPA Review Center were visited today April 12, 2019 by Prof. Ellen Almoro, CPA who is the current Dean of City College of Calamba (CCC). We noticed, many of our CPA Staffs in MM&Co. are from CCC, even those who are already 4 – 8 years working with the firm: Alpha Nourah Cadiang-Meer, Mary Rose B. Batario and Riel G. Reyes.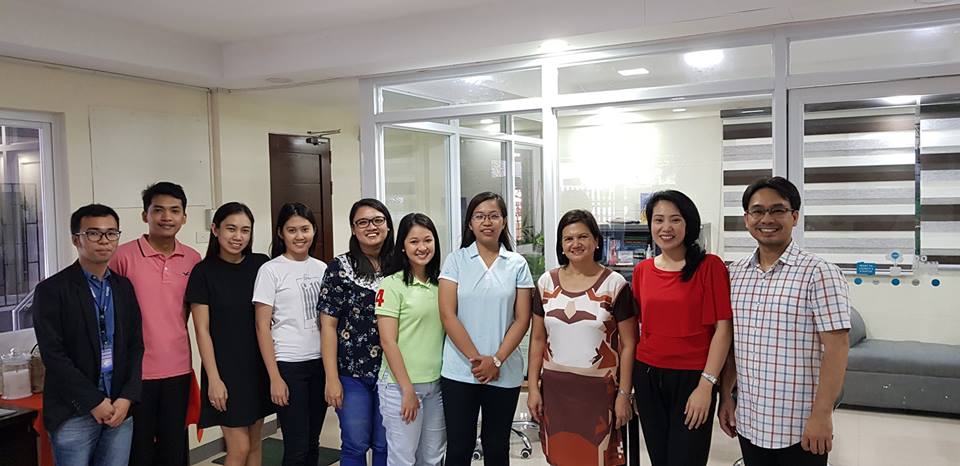 Need help in Accounting, Auditing, Taxation, Bookkeeping, Cloud Accounting Software/Solution, Legal Business Issues, Company Registration/Business Registration, Incorporation, Retirement of Business, Business Process Outsourcing, etc. Call us or email your questions, our Accountants (CPA), Lawyers, Business Consultants will help you.