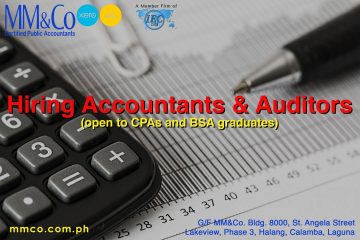 Don't let your future staffs tell you to jump on flat land.
Work with a company that provides excellent experiences on various accounting, auditing and tax works catering to Small and Medium Enterprises. Be prepared for the future and be a well-experienced accountant and auditor or a tax consultant after 3-4 years of working with us!
Our firm is seeking for qualified individuals who are willing to undergo training on accounting, audit, tax and other non-assurance services. We believe that at entry-level, a graduate should not be choosy in terms of accepting what work/task is assigned to him or her. It is important that everyone shall undergo the hardwork in the accounting and audit environment. We believe that details like encoding, filing, messengerial work, and other clerical works are very important for new staffs to learn in order to establish a good foundation before moving on to analytical skills. It is important that staffs should be prepared before moving on to a team-leader, supervisory, or managerial work. We create a culture of being prepared before any staff can be sent to the clients' office to perform audit work. It is a common knowledge to many company-clients that staff auditors being sent are fresh graduates and do not normally know what to do during their first few days at work. At MM&Co., we produce future accounting supervisors, audit supervisors, accounting managers, CFOs, public accountants, or partners of a general professional partnership.
Why choose to apply with us?
You will gain both tax, accounting and auditing experience using cloud softwares
We send qualified staffs to trainings locally and abroad
The firm is an accredited CPD provider and conducts about 20 to 30 CPD seminars a year. All staffs are encouraged to attend for FREE, CPD certificates are issued
CPA review center SCHOLARSHIPS granted to aspiring CPAs (after 1 year of employment)
Regular work days are Mondays through Fridays from 8:30 am to 5:30 pm only. We give Extra 1 day pay when asked to work on Saturdays
Paid overtime (OT) work with OT meals
Enjoy health and insurance benefits after 1 year of work
Company sportsfest, outing, and other events are celebrated every year.
We accept applicants for the following positions:
Certified Public Accountants (CPAs)
19-23 years old
Willing to render out-of-town field works
Willing to render overtime during audit seasons and when there is a business need
A team-player, honest, with integrity, teachable
Computer literate: Excel, Word and PowerPoint
Requirements:
Resume with 2×2 colored picture
Transcript of Records (TOR)
CPA certificate of grades
Send resume to manaig.mc@gmail.com or contact +639 17626 3149. Applicants are requested to come to MM&Co office for exam and interview anytime from 9am to 3pm Mondays thru Fridays. MM&Co office is located at G/F MM&Co Bldg. 8000 Lakeview Angela Street, Brgy. Halang Calamba, Laguna, adjacent to Calamba Water District Halang, Canossa Site.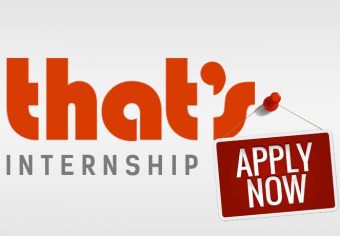 WORK AS AN ACCOUNTING/AUDIT TRAINEE/ OJT
with Manaig, Manaig & Co., CPAs [MM&Co.] https://mmco.com.ph/ a Laguna, Philippines-based CPA firm that provides excellent experiences on various accounting, auditing and tax works catering to Small, Medium-sized Enterprises and Large Taxpayers.
Our firm also is heavy on implementation of Cloud Accounting and Tax Softwares to our domestic and
international clients. We are a CDP Provider since year 2017 and provide trainings for both CPAs and Non-CPAs related to the CPA Public Accounting Profession.
Our firm is looking for:
INTERNS/ On-The -Job Trainees who are Undergraduates of:
I. BS Accountancy, Management Accounting and
II. II. Information Technology (IT) Courses
We provide OJT Allowance if OJT program is not a requirement in school: To be discussed upon your visit/application.
Qualifications for Accounting Interns:
BS Accountancy/Management Accounting/Accounting Technicians Undergraduates
Eager to learn the work of a Tax Specialist and Bookkeeper OJT using Cloud-based accounting, tax and auditing softwares
Proficient in MS Excel and Word
Qualifications for Computer Technicians/IT Interns:
Knowledgeable in computer and laptop troubleshooting, both in hardware and software and networks
Knows graphics design and video editing
Requirements:
Resume with 2×2 colored picture
Photocopy of School ID
Proof of enrollment with the subject Internship or On-the Job Training enrolled
Endorsement letter from College Dean
Memorandum of Agreement from School/College/University
Signed Consent and Waiver Form
Send your resume to guzman.mlm@gmail.com cc: manaig.mc@gmail.com or contact
+63 917 626 3149, Laguna line: (049) 523-6031 Manila line: (02) 330-8617;(02) 330 6057
Audit of Financial Statement Simulation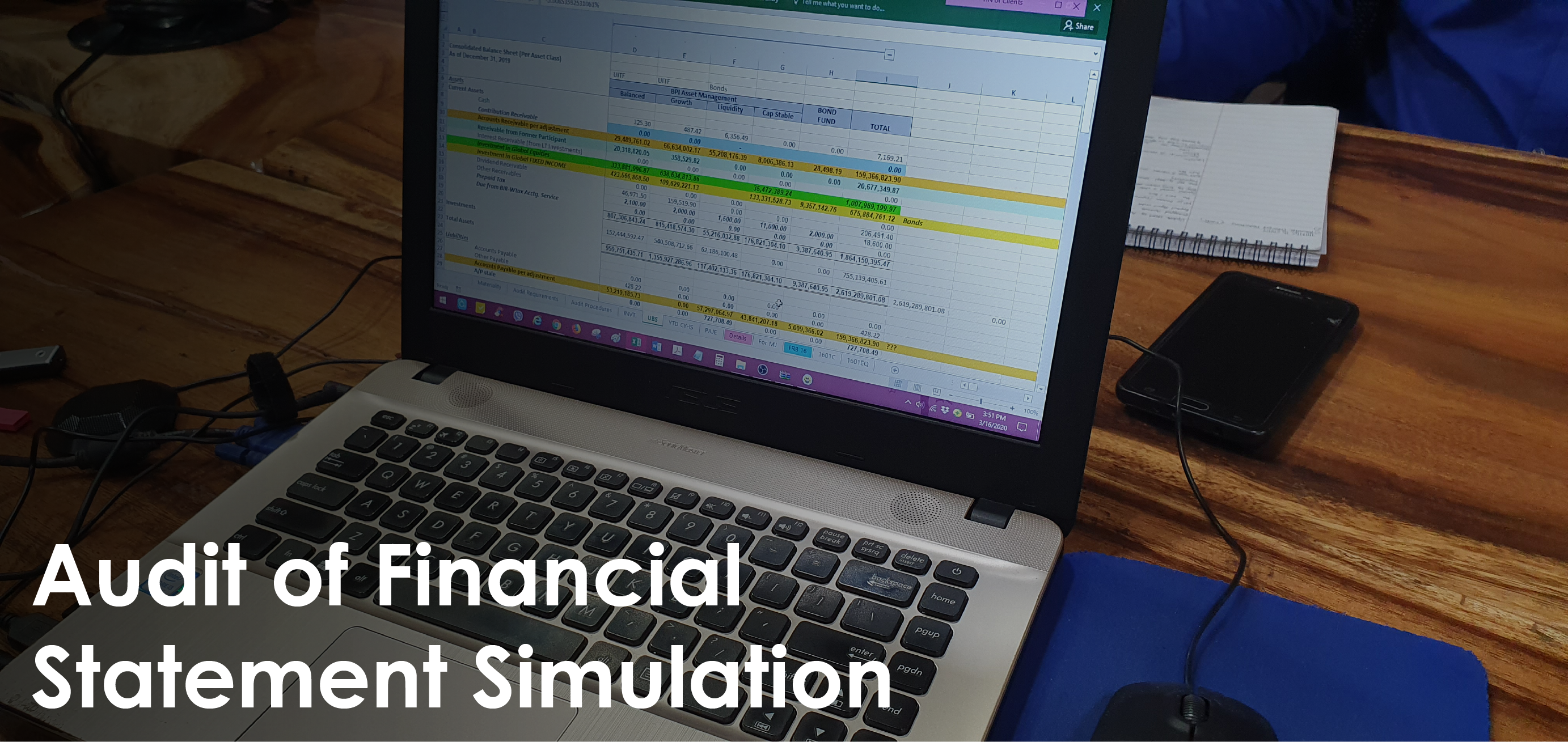 Audience:
Newly-Passed CPAs, BS Accountancy Graduates and BSA Students.
New CPA practitioners or Accountants in Commerce & Industry are welcome as well
Timelines:
Lectures – May 5- 6, 2020 – 8am to 5pm
Workshop-Simulation – May 7, 8 & 9, 2020 – 8am to 5pm
Examination [3 hrs] – May 11, 2020
Fee: P4,000.00 + VAT [exclusive of lunch & snacks]
Lecturers
Raymund J. Manaig, CPA MBA – Managing Partner
Alpha Nourah C. Meer, CPA – Group Supervisor
Mary Rose B. Magnaye, CPA – Group Supervisor
Riel G. Reyes, CPA – Team Leader
Training Overview:
Participants may be able to learn quickly [in 1 to 2 weeks' time] what many CPAs/Graduates learn in about 1-2 years' time. To be successful in the CPA Public Practice or even in Commerce & Industry wherein Auditing Firms become the stepping stones of many CPAs/BSA Graduates, audit supervisors/team leaders of the employer-CPA firm should be very patient, hard-working, have the time and the heart to generously teach a new hire CPA/BSA graduate what Audit of Financial Statement is.  Usually, the trade secrets and techniques as well as the end-to-end processes are not voluntarily taught and a normal new hire has to go through a lot of steps and be forced to learn by himself or oftentimes such learning experience is so expensive in the sense of experiencing tough pressures from management, supervisors/team leaders, and peers and had to render Overtime (OT) for works that they do not fully know at first hand and most likely the reason for rendering OT in the first place.  Not many immediate supervisors/managers will want to teach substantially what they know: Techniques on how to be effective and efficient at work. They will "sort of" do a piece meal teaching style which will prolong the learning process.
But, in this MM&Co. Audit of FS Similation Program, we intend to make the long process short by voluntarily giving away many insights of our more than 20 years of Audit of FS experience directly coming from the MM&Co. managing partner Mr. Raymund J. Manaig, CPA MBA and from 4 staffs, two of whom have been working with the firm for more than 8 years, another 2 working for more than 6 years.  All lecturers/facilitators handled clients from different industries such as but, not limited to:  Manufacturers, Manpower Agencies, Celebrities, Professionals, Non-Gov't Organizations/NSNP Orgs, Call Center BPOs, Design & Engineering Cos., Sub-contractors, Real Estate Lessors, Holding companies, Non-resident Foreign Corporations, Resident Aliens, Consulting Firms, Distributors, Resource and Financial Services, Trading Cos., Research Organizations, Credit & Multi-purpose Cooperatives, Homeowners' Association, etc.
This program is most likely FIRST OFFERED in the Philippines.  If so, be the first college/university to allow your students to undergo the same.
Send us an email at buban.cath@gmail.com
Or contact us at the following numbers: +63 917 626 3149 | (049) 523-6031 | (02) 8330-8617 | (02) 330 6057