Taxation on PEZA Entities
Course Description: A comprehensive discussion on the applicable taxation and incentives of companies operating inside Philippine Economic Zone Authority (PEZA) in respect to the effects of the TRAIN Law 1 & 2 "TRABAHO BILL".
Objectives:
To learn the nature and basic concepts of PEZA.
To have an overview of registrable entities in PEZA and its related incentives.
To be knowledgeble on income taxation of PEZA entities.
To learn how withholding tax applies to Peza-registered entities.
To understand the coverage of VAT to PEZA registered entities.
We will attempt to cover all the related BIR issuances on VAT under the TRAIN LAW and related updates and how can PEZA locators avail of the VAT incentives offered by the TRABAHO bill.
We will discuss the following areas:
Analysis of the VAT law incentives under the old law vis-à-vis those offered under TRABAHO bill.
The new processes of input VAT refund by direct exporters, zero-rated taxpayers, and indirect exporters.
The Expanded coverage of VAT exempt transactions & entities.
A quick analysis on how PEZA weighs and balance the interest of locators as a foreign investments driver vis-à-vis the present undertaking on rationalization of VAT incentives given and presently enjoyed by PEZA Registered Entities.
The Congressional updates on VAT incentives removals presently enjoyed by PEZA locators and other registered enterprises with Investment Promotion Agencies.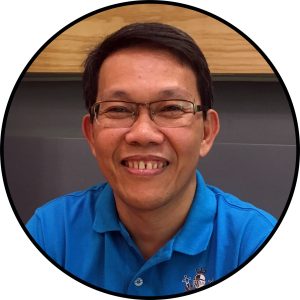 University of San Jose Recoletos, Cebu City
Tax Practitioner, Ismael R Cabonse Tax Consulting Services (8 years)
Government Compliance Officer, 2go Group Inc. (7 years)
Accounting Manager, 2go Group Inc. (4 years)
Oracle Systems Adminstrator, 2go Group Inc. (2 year)
Accounting Supervisor, Financial Analyst, Internal Audit Staff, 2go Group Inc. (4 years)
Bible Teacher & Preacher (14 years)
Take this Course