Directions:
From SM City Calamba Laguna, move towards way going Halang/Bucal/Pansol. Upon reaching Burger King-Halang, turn right going to the inside of the Lakeview Subdivision. On 2nd street-St. Angela Street, turn left. Our location is about 40 meters to your left black gate with MM&Co. logo. We are adjacent to Calamba Water District-Halang.
Coordinates: 14.192978, 121.164613
Earn 8 CPD Units – Competence Area A
Seminar Fee (incl. of lunch and pm snack) – P1500+VAT
To register
Click the REGISTER button to register
Course Description: Comprehensive Seminar on the Recent Revisions on Philippine Financial Reporting Standards.This seminar aims to update the participants about the recent pronouncements of the International Accounting Standards Board (IASB) and the possible impact of adopting these new pronouncements in the preparation of financial statements and in business operations in general.
Objectives:
To be updated on the recent modifications on the financial reporting standards.

To be able to understand the effect of the updates on the current reporting framework.

To understand the proper timing to adopt the new reporting framework.

To identify annual improvements and minor amendments to existing standards;

To determine the salient provisions and concepts of new standards and pronouncements;

To analyze and apply the updates and new requirements in their forthcoming business transactions;

To come up with an impact assessment of the updates and new requirements to their entity or business;

To distinguish major differences among full IFRS,IFRS for SMEs and IFRS for Small Entities, with emphasis on the updates and new standards such as IFRS 9, 15 and 16.
ABOUT THE SPEAKER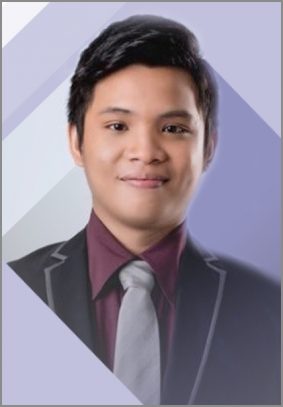 Speaker: Cedrick Zapanta, CPA

Education
Summa Cum Laude, Asia Pacific Collegee
3rd Place October 2014 CPA Board Exam
Experience
Reviewer at CRC ACE Review School
Part-time Professor at St. Scholastica's College-Manila, University of Perpetual Help System-DALTA, Wesleyan College of Manila
Former Senior Associate – Risk Advisory Services at EY Phils.
Former Financial Assurance Associate at EY Phils.